All For Fun Entertainers Chicago Nationwide
Phone : 1-847-825-5558
Singing Telegram Impersonators
Hula Dancers For Luau
Belly Dancers
Disc Jockey And Karaoke
Luau Party Supplies

Childrens Party Supply And Theme Parties

Quick Pick Party Supplies

Childrens Party Supply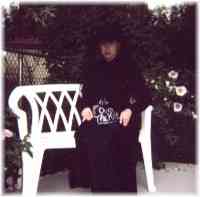 Over The Hill
Over The Hill: Weeping Widow, May his or her youth rest in peace, includes a dozen black balloons

Prices And Online Ordering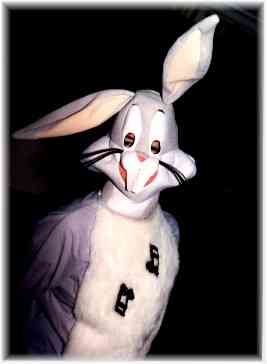 Rockin' Rabbit Singing Telegram
Ah, Whats' Up Doc, This Crazy Rabbit loves Rock N' Roll and sings a special song to fit any occassion.

It is a 10-12 minute Singing Telegram including a dozen helium filled balloons .

Price And On-Line Ordering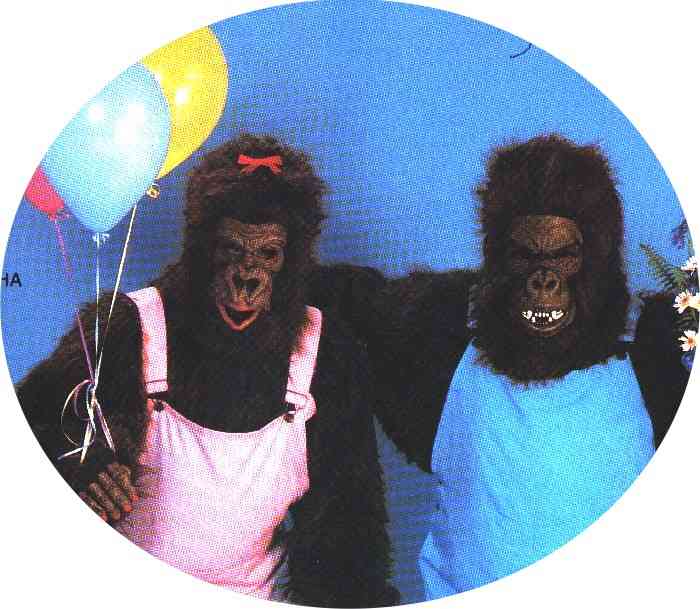 Gorilla
You can select a male or female gorilla , recieve a singing telegram and a dozen helium multi-colored balloons.
Show : 10 to 12 minutes.

Price And On-Line Ordering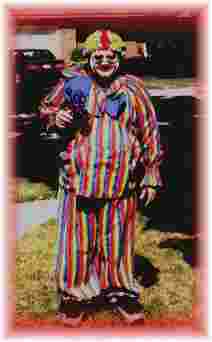 Clowns
Various costumed clowns and faces, includes a dozen helium multi-colored balloons.
Show : 10 to 12 minutes (singing telegram) 0r for childrens parties face painting and creature features, 1 hour shows available.

Call For Prices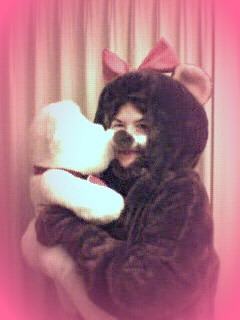 Teddy Bear
Our "Teddy" delivers a song and a dozen helium multi-colored balloons.
Show : 10 to 12 minutes.

Price And On-Line Ordering

Pink Gorilla
Pinkie , Pinkie Gorilla does a Great Song & Dance
for any ocassion, 10-12 Minutes, Includes a dozen mult-colored balloons.

Prices And On-Line Ordering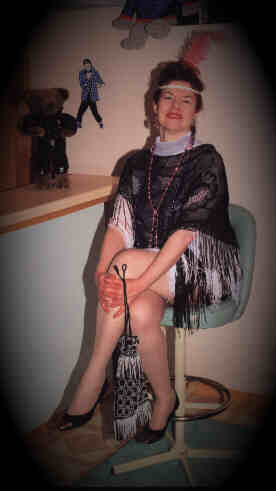 Rootie Tootie Singing Telegram
Singing And Dancing FromThe 30's & 40's Era
Includes A Dozen Multi-Colored Helium Balloons

Price And On-Line Ordering


Next Page: More Gift Ideas
There have been

Powered by
counter.bloke.com
visitors to this site since May 18, 1999 . Thanks for coming by.
All4Fun Singing Telegrams Nationwide



All4Fun Affiliate Flower, Balloon, And Party Supply Sites:

New York, Los Angeles, Houston, Philadelphia, Phoenix, San Diego, Detroit, Dallas, Phoenix, San Jose, Baltimore -Indianapolis, San Francisco, Jacksonville, Ft. Myers, Columbus, Milwaukee,-Memphis,-Washington, DC, Boston, Denver, Pittsburgh, Newark, Hartford,Miami, Atlanta, Tampa, Newark, Providence,Hartford, Cleveland, Cincinnati, Wichita, Toledo, Arckron, Madison, ,El Paso, Orlando, Ft. Worth , Oklahoma City, New Orleans, Norfolk, Seattle, Honolulu, Anchorage, Anaheim,


All4Fun Is All You Need For Party Idems, Party Entertainment, Singing Telegram, Singing Telegrams, Flowers And Flower Arrangements, Flower Delivery Nationwide, Shop Flowers , Send Flowers At Discount Prices , Roses, Balloons, Balloon, Delivery, Bouquets,Disc Jockey, Karaoke ,Belly Dancer, Hula Dancer, Elvis Impersonator, Elvis Impersonators, And As Always Family Rated Entertainment !!! Please Visit Our Discount Party Supply, Party Supplies, Store For All You Party Supply Needs On-Line.Shop Discount Flower,Roses, Nationwide Delivery. Belly Dancer, Hula Lancer, Luau, Shop Early Online Discount Prices And Nationwide Delivery For Valentines Day.