All For Fun Chicago Super Stars
Singing Telegrams Disc Jockey - Karaoke
Party Supplies - Party Supply


Hula Dancers Chicago Click Here
Laua Party Supply

Quick Pick Party Supplies

Childrens Party Supply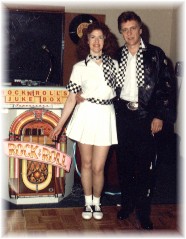 All For Fun Rock & Roll Family Show

Singing duo, sing all your favorites including audience participation, with the Twist, Limbo, Electric Slide and Elvis !!
Shows : 1/2 hour to 1 hour shows in your home or party room. Large events for over 75 people, can be booked up to 3 to 4 hours including Show and Disc Jockey Music.

Call For Prices !!!!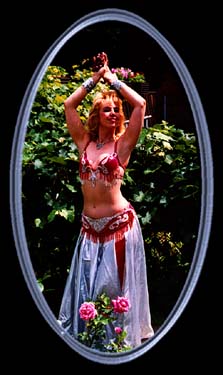 Belly Dancers
Our professional Belly Dancers will make that special person feel "Great" on his birthday, no matter his age.
Attracts attention to sales meetings or seminars and Grand Openings.
Shows:
15 to 20 minutes.

Price And On-Line Ordering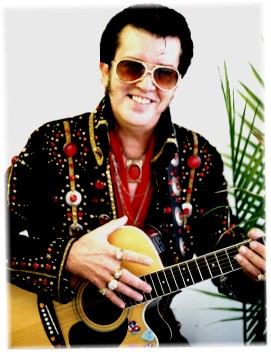 Elvis and Guitar :Tribute To The "King"
This great Elvis Performer sings and plays the guitar , pick your Elvis favorites, he knows them all.
Shows :
15 to 20 minutes, Includes autograph and scarf.

Prices And On-Line Ordering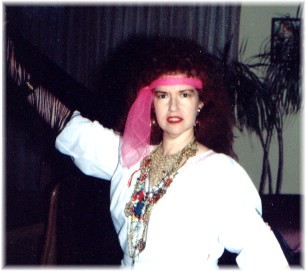 Gypsy
Our authenic Hungarian Gypsy can tell your fortune, by reading your palm, the taro cards, or buy gazing into her Crystal Ball..... and she will dance the cha'dash" for you.

Shows : 10 to 12 minutes . Includes
a dozen multi-colored balloons

Prices And On-Line Ordering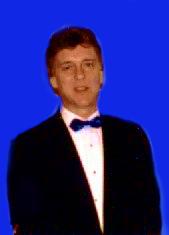 Frank Or Dean Stylist
Our "Frank", performs a singing tribute to the great Frank Sinatra. Singing great 'hits' like " New York, New York", Fly Me To The Moon", "All Of Me", and "Chicago".
Our "Dean" performs a singing tribute to Dean Martin. Singing hits like "Volare" "That's Amore" and more.
Shows: 20 to 25 minutes. Inculdes a dozen multi-colored balloons and a messenger to introduce our star !

Prices And On-Line Ordering






There have been


Powered by

counter.bloke.com

visitors to this site since Jul 18, 1999 .





All4Fun Affiliate Party Supply Sites:

New York, Los Angeles, Houston, Philadelphia,-San Diego, Detroit, Dallas, Phoenix, San Jose, Baltimore -Indianapolis, San Francisco, Jacksonville, Ft. Myers, Columbus, Milwaukee,-Memphis,-Washington, DC, Boston, Denver, Pittsburgh, Newark, Hartford,Miami, Atlanta, Tampa, Newark, Providence,Hartford, Cleveland, Cincinnati, Wichita, Toledo, Arckron, Madison, ,El Paso, Orlando, Ft. Worth , Oklahoma City, New Orleans, Norfolk, Seattle, Honolulu, Anchorage, Anaheim,


All4Fun Is All You Need For Party Idems, Party Entertainment, Singing Telegram,Elvis Impersonators, Singing Telegrams, Balloons, Balloon, Delivery, Bouquets,Disc Jockey, Karaoke ,Belly Dancer, Hula Dancer, Elvis Impersonator, Elvis Impersonators, And As Always Family Rated Entertainment !!! Please Visit Our Discount Party Supply, Party Supplies, Rc Mini cars, Remote Control Mini Car, Store For All You Party Supply Needs On-Line.




All4Fun Singing Telegrams Nationwide



All4Fun Affiliate Flower, Balloon, And Party Supply Sites:

New York, Los Angeles, Houston, Philadelphia, Phoenix, San Diego, Detroit, Dallas, Phoenix, San Jose, Baltimore -Indianapolis, San Francisco, Jacksonville, Ft. Myers, Columbus, Milwaukee,-Memphis,-Washington, DC, Boston, Denver, Pittsburgh, Newark, Hartford,Miami, Atlanta, Tampa, Newark, Providence,Hartford, Cleveland, Cincinnati, Wichita, Toledo, Arckron, Madison, ,El Paso, Orlando, Ft. Worth , Oklahoma City, New Orleans, Norfolk, Seattle, Honolulu, Anchorage, Anaheim,


All4Fun Is All You Need For Party Idems, Party Entertainment, Singing Telegram, Singing Telegrams, Flowers And Flower Arrangements, Flower Delivery Nationwide, Shop Flowers , Send Flowers At Discount Prices , Roses, Balloons, Balloon, Delivery, Bouquets,Disc Jockey, Karaoke ,Belly Dancer, Hula Dancer, Elvis Impersonator, Elvis Impersonators, And As Always Family Rated Entertainment !!! Please Visit Our Discount Party Supply, Party Supplies, Store For All You Party Supply Needs On-Line.Shop Discount Flower,Roses, Nationwide Delivery.Shop Early Online Discount Prices And Nationwide Delivery For Valentines Day. s