google-site-verification: google48885f10c1b6cedb.html

google-site-verification: google48885f10c1b6cedb.html

Singing Telegrams In Chicago Starting At $125.00 Includes Balloons, Stuffed Animal, Party Hat, Color Printed Message Card
All4FUN PREMIUM CHICAGO SINGING TELEGRAMS CHICAGO FUN PARTY ENTERTAINMENT
SEND SINGING TELEGRAMS CHICAGO DELIVERY NATIONWIDE
ON-LINE PARTY SUPPLIES PARTY STORE CHICAGO
Impersonators - - Pro Sound DJ Equipment - Entertainment - Hula And Belly Dancers
Phone: 1-847-825-5558 -------- E-mail: help@all4fun.net



"Order Online Singing Telegram Entertainment Here"



Chicago Area Illinois Call 847-825-5558

Singing Telegrams Other States Nationwide Call: 1-800-886-7464 * [Ask For Ext. 5752]


PREMIUM Telegram Specials Include: Free Large Fancy Mylar Balloons; Special Color Printed Message & Song Sheet; For Females: Heart Love Beads; Stuffed Animal; For the Males: Free Large Fancy Mylar Balloons; Special Color Printed Message & Song Sheet; Party Hat; Cool Sun Glasses; Hand Claper For The Cool Guy !
Free Plush Animal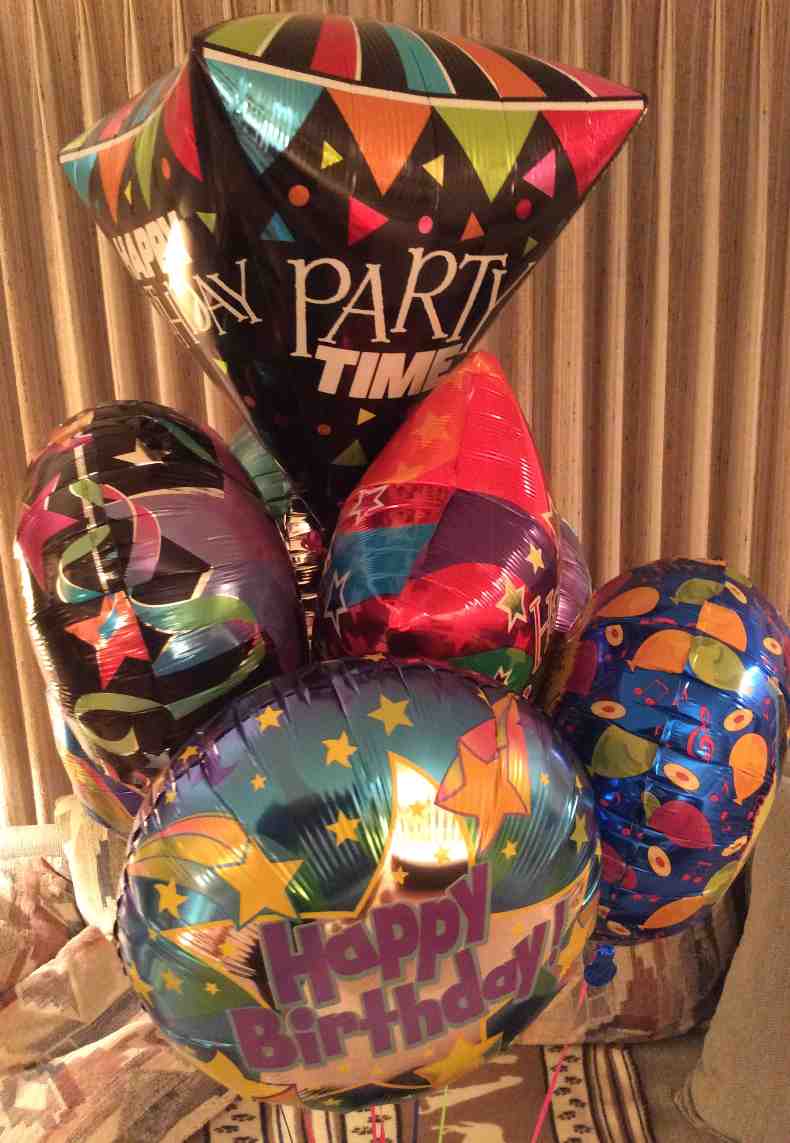 Actual Free Mylar Balloons



All4Fun Live Videos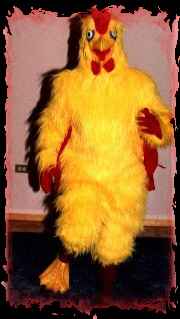 Our Crazy Chicken #2 Top Singing Telegram, For Offices Birthday And All Occasions, Includes 8 Mylar Helium Balloons, Chicken Dance Party Hat, Telegram Message Sheet, Suffed Animal, and Small Party Favors.
Show : 10 to 12 minutes , includes a dozen multi-colored balloons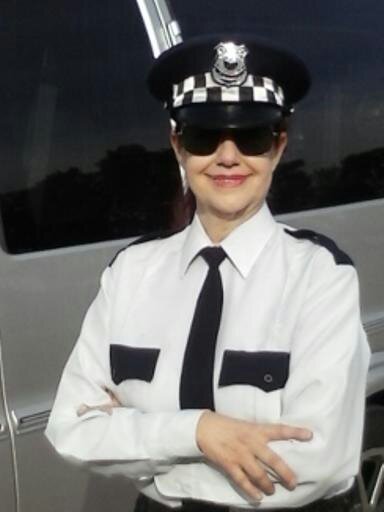 All4Fun Rockin'Cop Singing Telegram
This Special All For Fun Officer will serve an Arrest Warrent for Speeding Over The Hill At ???, and will sing and dance to the Jail House Rock, serving Chicago and Suburbs.
Show: 10-12 Minutes, A Dozen Helium Multi-cored Balloons Are Included
Price Starting At.......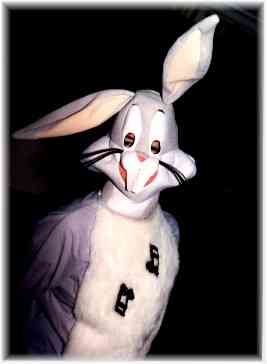 Funny Rabbit Singing Telegram
Ahh, Whats Up Doc , with Music, Song ,and Dance. Great for all joyfull ocassions.
This Rabbit Is full of suprises. Includes a dozen muti-colored balloons, telegram message with Rabbits' picture and your personal message, party hat, and more serving Chicago and suburbs.
Price Starting At......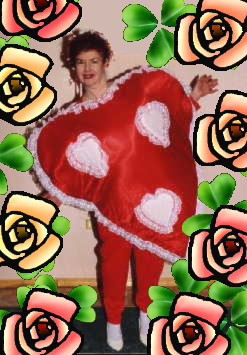 Sweet Heart Singing Telegram !!!
Send The Person You Love , This Sweet Heart
Telegram . Great For Anniversary, Birthday, Or Just "I Love You"

Includes A Dozen Helium Filled Balloons !!!

We have a full line of theme party supplies, birthday party supplies, wedding party supplies, paper plate and cup party supplies,, luau party supplies, graduation party supplies, and Glow party supplies

Prices Starting At.........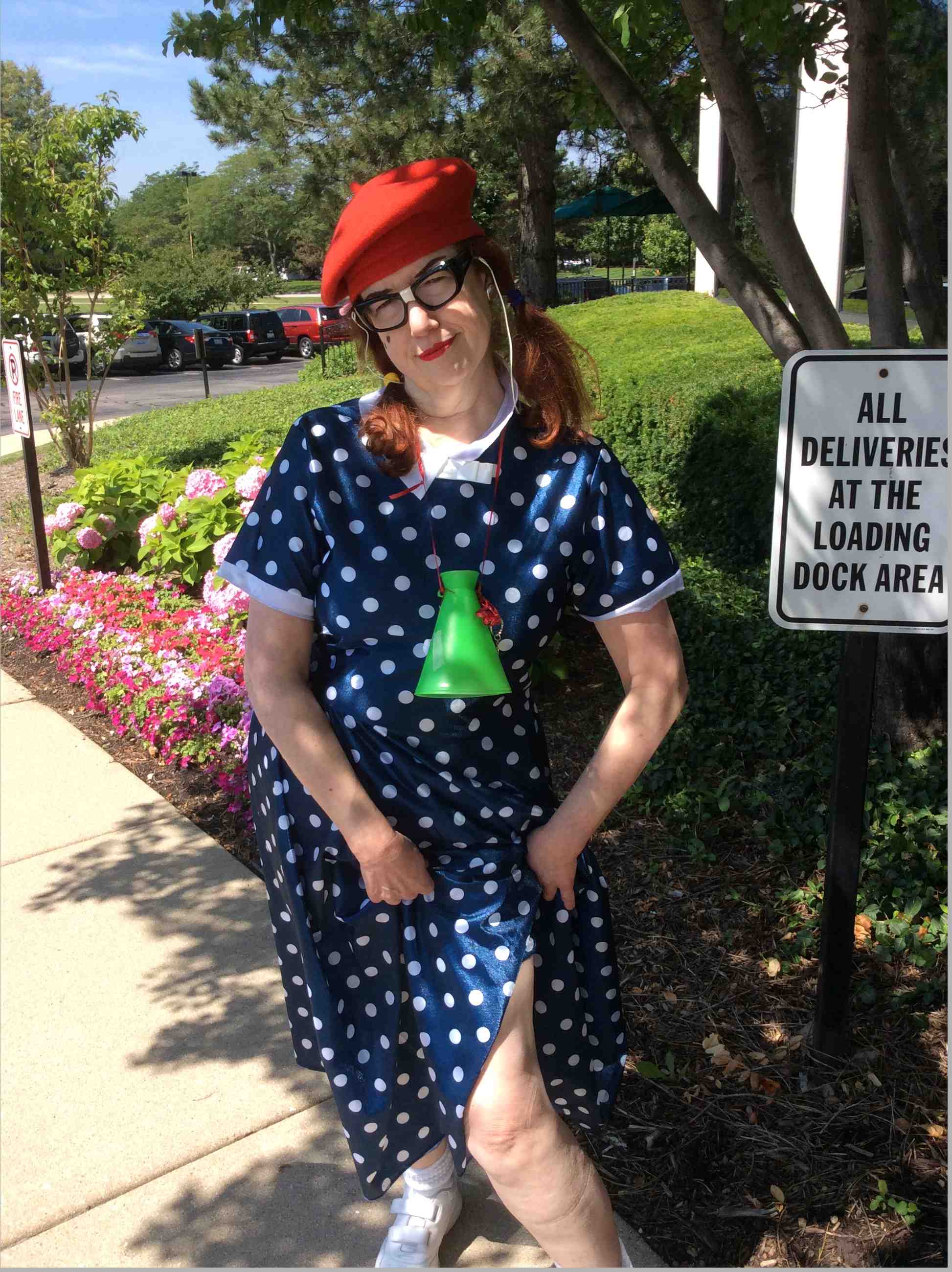 A Real Comic Nerd Singing Telegram!
Every one thinks now and then what ever happen to that high school sweetheart ! A great gag telegram to "Mr Wonderful" .
Show : 10 to 12 minutes , includes a dozen multi-colored balloons
Prices Starting At.......
Guess What !!! She Really Sings Too!! And Balloons Too!!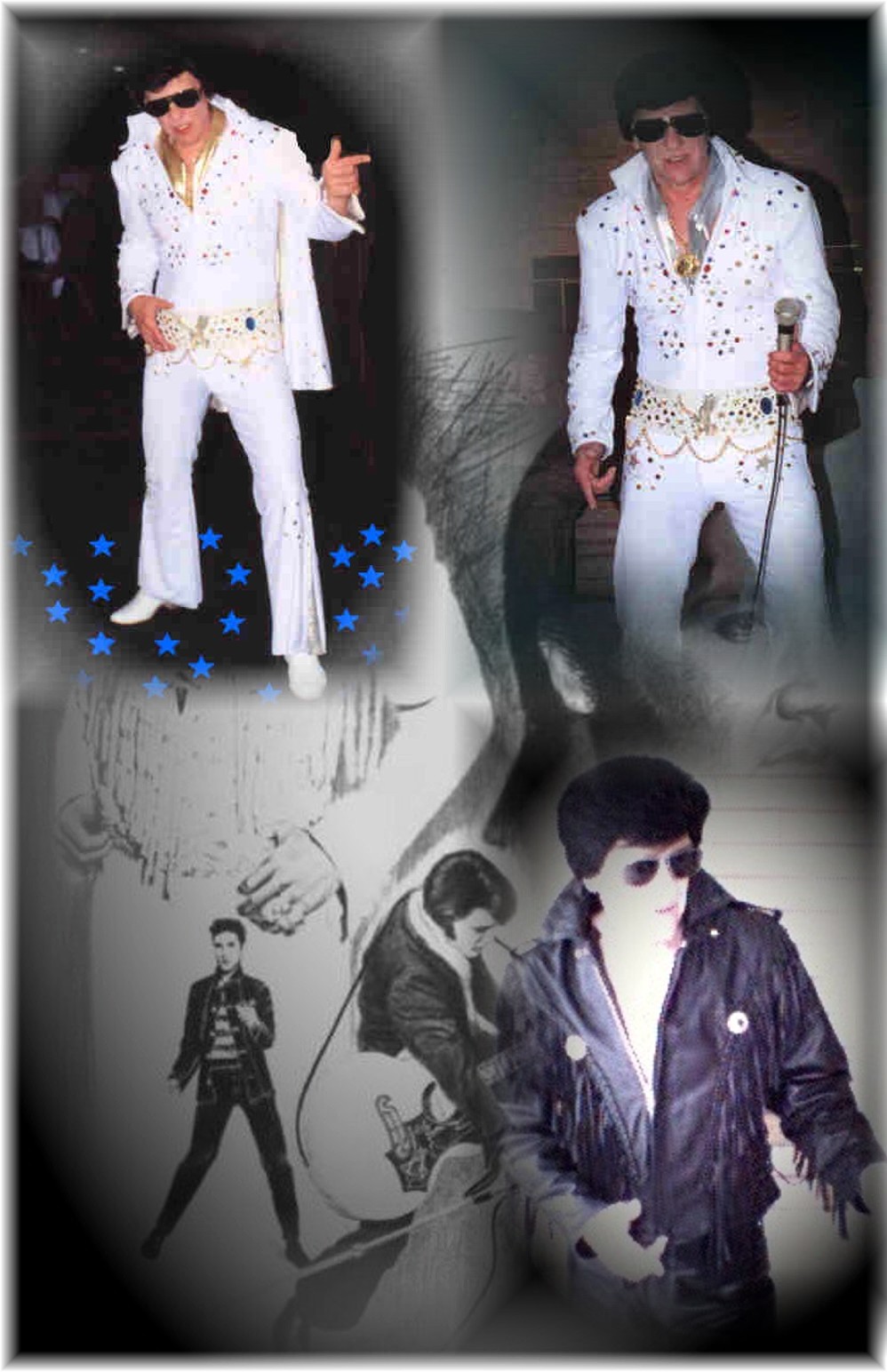 Elvis Impersonator Singing Telegrams

Elvis Singing Telegram Is Still King , #1 Celebrity Impersonator Singing Telegram, A Really Special Singing Telegram Saluting "The Kings" Memory. You Can Request White Jumpsuit Or Black Leather.
More Information Click Here
Prices Starting At......
Music Clip
abc7 News Video
E. Elvis In Black Leather
Elvis Office Party Show

Marilyn Singing Telegram
Marilyn Is Our # 2 Celebrity Impersonator Singing Telegram,
She Sings Live To PO, PO, Pe , Do, Diamonds Are A Girls Best Friend, Heat Wave, And Happy Birthday Mister President . Includes A Dozen Multi-Colored Balloons , Party Hat, Telegram Message Sheet, And Party Favors.

Prices Starting At.....

Belly Dancer Chicago
One Of Our Top Ten Belly Dancers In Chicago !!!

Khazna..........Belly Dancing Is An Ancient Art. Dances to the Rhythms Of Middle Eastern Music, Right Here In Chicago, It Is A Whole Series Of Movements That Are Very Graceful, Supple, And Fluid, A Very Entertaining And Beautiful Dancer For Any Joyful Occasion. All4Fun Dancers Are Family Rated Only !

Belly Dancers Video

Prices Starting At.......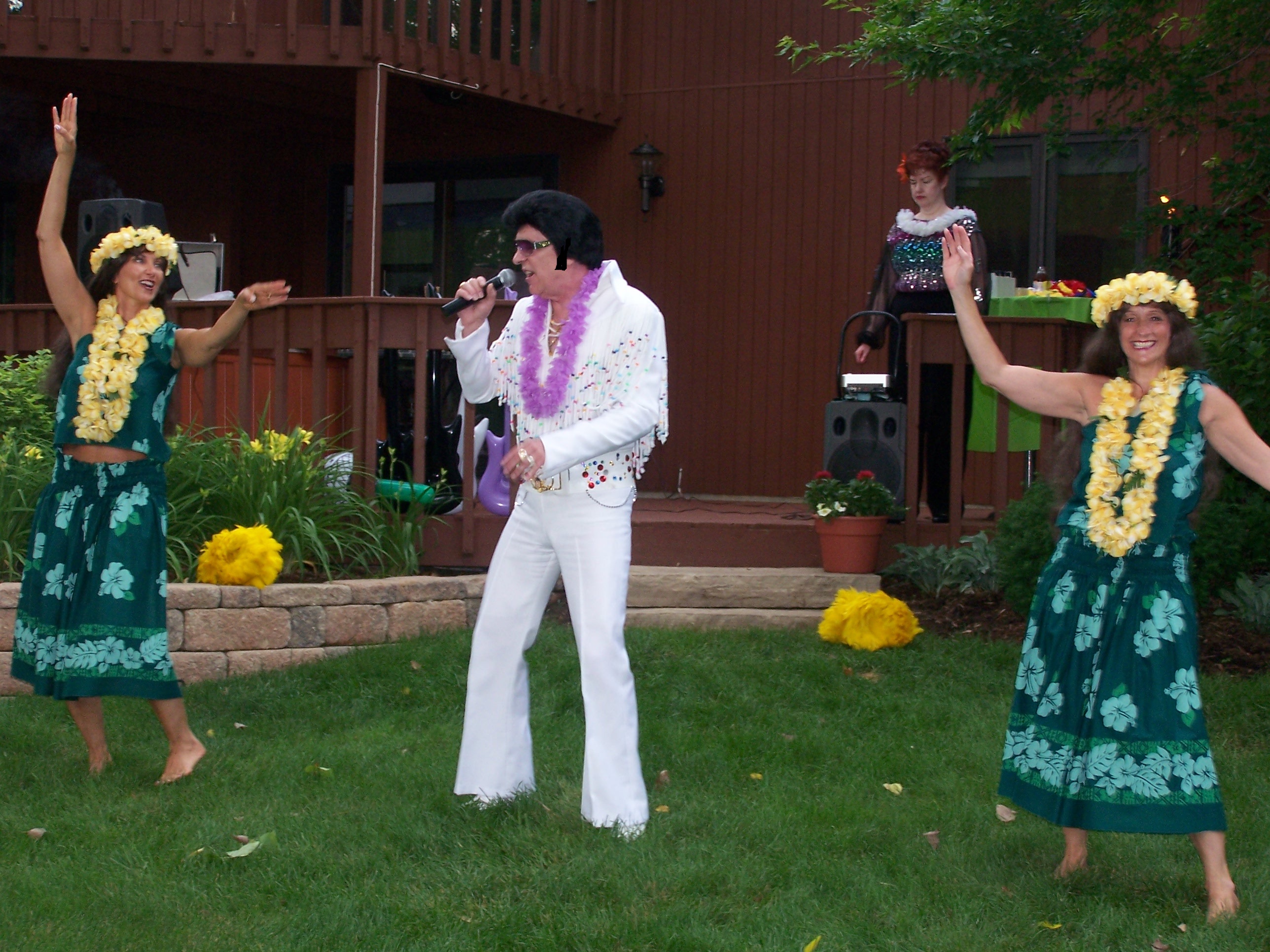 Hula Dancers
If you the love the Islands, And you want a theme to support your party or corporate event, our beautiful Hula dancers are waiting to entertain you.

You can have from one to several , entertain at your party, laua, or corporate function doing the many dances from the Islands, including the exciting, colorful, Bora Bora Dance.

More Information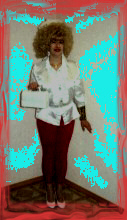 All4Fun Nurse Feel Good Singing Telegram
Everyone should feel good on their birthday or any other ocassion, Nurse Feel Good sings , delivers a dozen multi-colored helium balloons, has a funny skit, makes a person laught and feel good !, serving the Chicago area.

Price Starting At......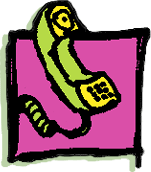 Looking to send a Singing Telegram to someone out of the Chicago area, we suggest an over the phone Singing Telegram .

Same great charactor voice and song as a regular Chicago Singing Telegram.

4ABetter.Com Affiliate Party Supply Sites:

New York, Los Angeles, Houston, Philadelphia,-San Diego, Detroit, Dallas, Phoenix, San Jose, Baltimore -Indianapolis, San Francisco, Jacksonville, Ft. Myers, Columbus, Milwaukee,-Memphis,-Washington, DC, Boston, Denver, Pittsburgh, Newark, Hartford,Miami, Atlanta, Tampa, Newark, Providence,Hartford, Cleveland, Cincinnati, Wichita, Toledo, Arckron, Madison, ,El Paso, Orlando, Ft. Worth , Oklahoma City, New Orleans, Norfolk, Seattle, Honolulu, Anchorage, Anaheim,
All4Fun Is All You Need For Party Idems, Party Entertainment, Singing Telegram,Elvis Impersonators, Singing Telegrams, Balloons, Balloon, Delivery, Bouquets,Disc Jockey, Karaoke ,Belly Dancer, Hula Dancer, Elvis Impersonator, Elvis Impersonators, And As Always Family Rated Entertainment !!! Please Visit Our Discount Party Supply, Party Supplies, Rc Mini cars, Remote Control Mini Car, Store For All You Party Supply Needs On-Line.


In Addition to Chicago, IL, All4Fun will travel to ...
Cicero, Berwyn, Oak Park, Forest Park, Hines, Lyons, Riverside, Brookfield, Maywood, River Forest, Summit Argo, Carol Stream, La Grange Park, Bellwood, Bedford Park, Melrose Park, Westchester, Burbank, Bridgeview, Hillside, Hinsdale, Hometown, La Grange, River Grove, Stone Park, Western Springs, Berkeley, Franklin Park, Justice, Norridge
Chicago - Arlington Heights - Aurora - Berwyn - Bolingbrook - Cicero - DeKalb - Des Plaines - Elgin - Evanston - Gary - Hammond - Hoffman Estates - Joliet - Kenosha - Mount Prospect - Naperville - Oak Lawn - Lincolnwood - Oak Park - Orland Park - Palatine - Schaumburg - Skokie - Tinley Park - Waukegan - Wheaton
Municipalities/Towns:
Area 1 Bedford Park, Burbank, Chicago Ridge, Evergreen Park, Hometown, Oak Lawn, Worth Area 2 Berwyn, Bridgeview, Forest View, Hickory Hills, Palos Heights, Palos Hills, Palos Park, Summit Area 3 Frankfort, Homer Glen, Manhattan, Mokena, New Lenox, Orland Hills, Orland Park, Tinley Park Wilmington Area 4 Alsip, Blue Island, Crestwood, Merrionette Park, Midlothian, Oak Forest, Posen, Robbins Area 5 Country Club Hills, East Hazel Crest, Flossmoor, Ford Heights, Glenwood, Harvey, Hazel Crest, Homewood, Markham Area 6 Burnham, Calumet City, Calumet Park, Dixmoor, Dolton, Lansing, Lynwood, Phoenix, Riverdale, South Holland, Thornton Area 7 Beecher, Chicago Heights, Crete, Matteson, Monee, Olympia Fields, Park Forest, Peotone, Richton Park, Sauk Village, South Chicago Heights, Steger, University Park Municipalities sometimes included: Countryside, Joliet Justice, Lemont, McCook, Plainfield, Willow Springs